Just stumbled on this photo taken on the West Coast on Tasmania when I was doing my solo run around.
My Uncle Bryan has a fitness business in Hobart and lent my mum their work car when mum drove up to the West Coast to make sure I could get to towns at the end of the day's running – there's hundreds of kilometres between towns and it would be difficult to survive a night in the wilderness.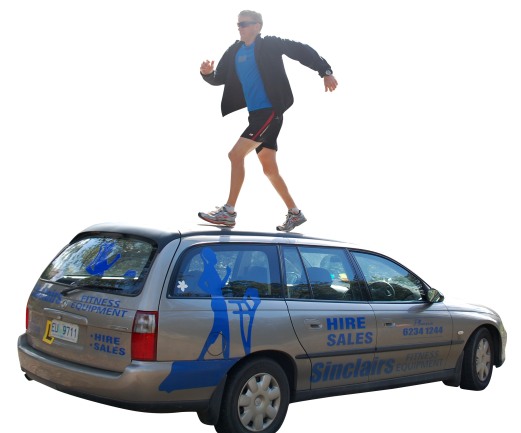 Anyway, Uncle Bryan sent me this and was asking something about dents on the roof.  No idea what he's talking about??!
This shot was to get publicity for his business! ;o)
Jack